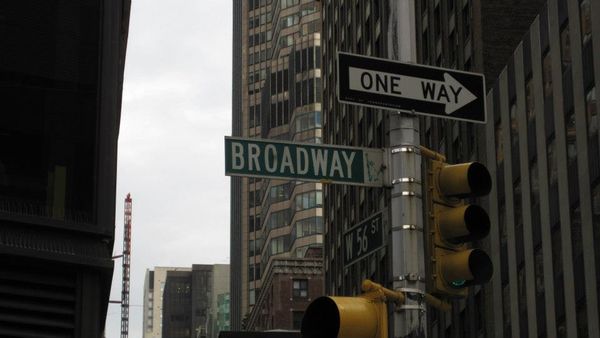 Hello Friends! I was trying to think back to my tour of Carnegie Hall a few years ago. I remember it being truly awe-inspiring, and filled with an immense amount of information. So I started to do some digging, to see if I could give everyone here, and those who aren't able to travel with us, a little sneak peek into the tour that some of the members of Les Ms., and our sister choir joining us on the road for love and support, Holy Heart of Mary AlumnaeChoir (HHMAC), will be taking on Thursday morning.
Well, I tell you what - I found some incredible things... and honestly, I can't put them in better words than Untapped Cities, so I'll be linking you below to their website, and you can take a quick 5 minute historical "tour" of Carnegie yourself.
Suffice it to say, we are heading to not just the city that never sleeps, but the city that is always evolving and changing. And if some of the renovations and changes that had been scheduled for Carnegie had happened - we might not be going there in a few short days... and the Carnegie we will be seeing, has been subject to changes over the years - so it's really neat to see older photographs of the building... especially ones without the rest of the built up city in the background! 
Did you know that the opening performance at Carnegie Hall was conducted by none other than Tchaikovsky himself? Like, are you freaking kidding me people? We are going to stand where he stood... I'm still not over it... I think I'll be fangirling and daydreaming of days gone by the entire time...
On Thursday morning this week our choir will be heading into the Hall for a private tour, hopefully they'll snap some photos that I can send your way so please check Facebook and this blog for what's on the go Thursday! But until then, I'll leave you with this incredible and succinct untapped tour of Carnegie Hall, past and present from Untapped Cities.
NYC in T minus 2 days!