The Ladies have LANDED!!!!!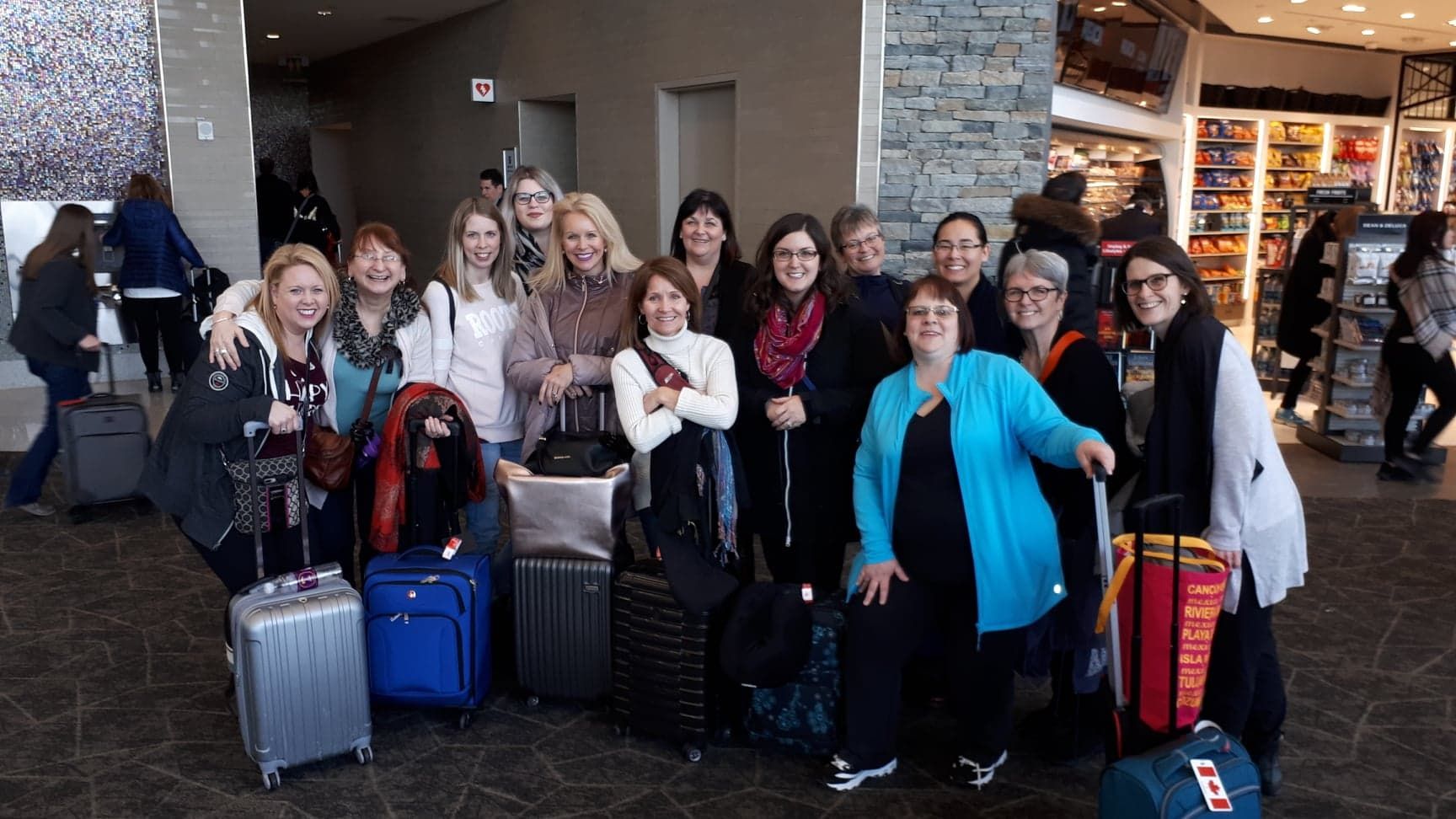 Hello Friends!!!! After a brief pitstop to the Little Ladies Room, the Fabulous entourage known as Les Ms. Women's Choir, in their various travelling groups, have made their way into Manhattan!!!
No two travel stories are the same - but one thing I'm certain we can ALL say this Wednesday evening is that we are ALL so incredibly THANKFUL, and BLESSED to be experiencing New York City together. Our choir is made up of some of the strongest women I have ever met. We are an incredibly resilient bunch, and we are always up for a good giggle. And it's a good job too because our director, Dr. Valerie Long seriously must have a secret second job as a standup comedian -- the laughs we have are one of a kind.
But all that aside, can we briefly pause for one moment ,and honestly, and earnestly give thanks to one another. I know that I am incredibly lucky to be a part of this phenomenal group of women. And usually, with a group of women this large, you'd encounter some sort of "cattiness" or "cliques" or just general all round stereotypical "woman attitudes" or some other silliness like that... but no... not my family at Les Ms. Not even in the slightest.
For those of you who have been following the choir since it began, you know that our work is charitable. You know that we raise money to help pay for travel and accommodation for patients undergoing treatment for Cancer through the Dr. H. Bliss Murphy Cancer Care Foundation. You know that this foundation and its cause are near and dear to our hearts because in our midst are incredible, beautiful, and strong Cancer Survivors.  
For those of you who are new, what can I say? Welcome to the family.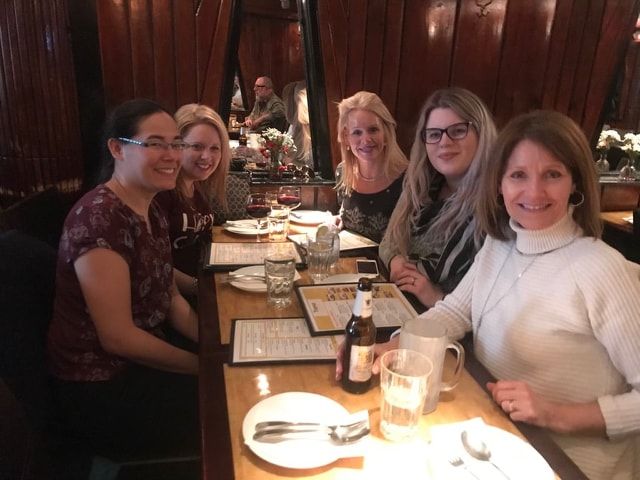 Either way - we are blessed to have each other. No Drama. No Ifs Ands or Buts. AND we are lucky and blessed to have you reading, and watching, and listening. And we are so glad to be able to share this journey with you, via our website, this blog, our Facebook and Twitter accounts, and all of our personal accounts as well. This is a once in a lifetime trip, and we are certainly humbled by the experience of it all. And I know that I speak for everyone in the choir when I say that because, when we found out that we were going to NYC our first and foremost goal was to make sure we were able to fundraise so that no choir member was left behind. We are a team, a family (and you know we have some Mother & Daughter teams up in here for real!). We have one another's backs, and we are glad that you have ours too.
So yeah, I guess I'm getting sentimental because I'm finally sitting in my little room here in Manhattan, pinching myself thinking, "Is this real life?"... and you know what...
YES. Yes, THIS is REAL LIFE. 
NYC, we are here, and we are so proud to bring The ROCK to you.