WELCOME TO NYC!!!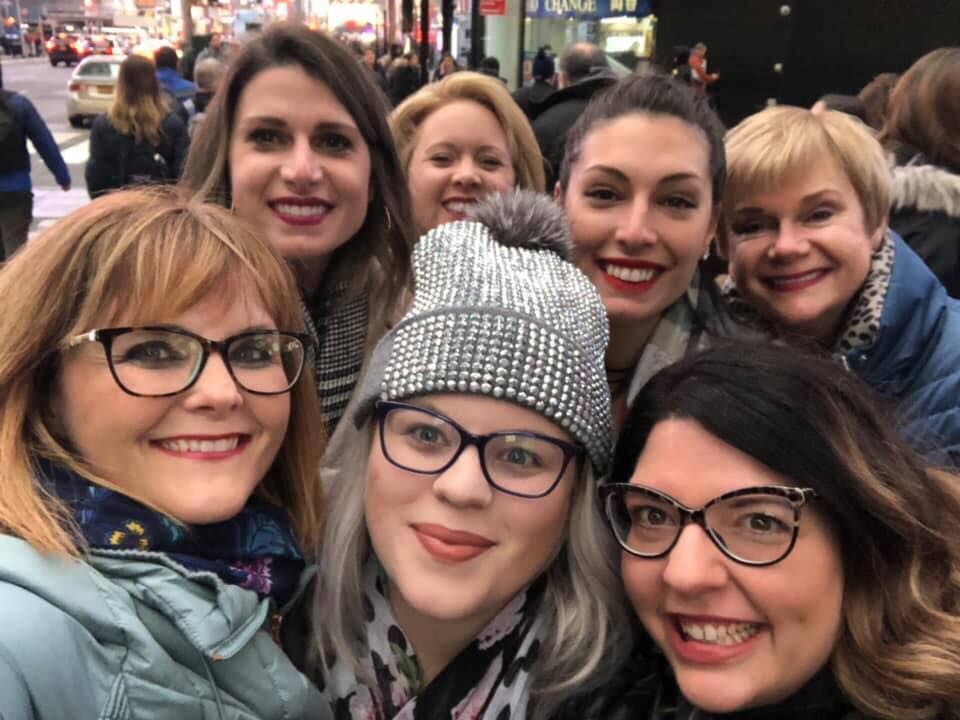 The Ladies of Les Ms. have been out on the town, and all around the town today! There have been lots of tourist adventures taking place - so we thought you'd like to have a little sneak peek of what's been on the go! Some of the ladies have had some really exciting travels today!
Kim, Jillian, Kayla and Ashley were up at the crack of dawn today to make sure they got the best seats in the house to see a LIVE taping of The View! Seriously, how cool is that?! I hope you were able to catch them on tv!!!!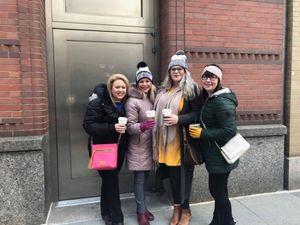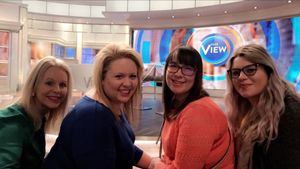 What an INCREDIBLE "View"!!!!! Seriously, this is just the beginning of some awesome things on the go for the ladies of Les Ms Women's Choir!. We've already had at least one celebrity sighting for Carolyn... It's super important to make sure you snap a photo of these moments - they're very rare, and definitely filled with fun!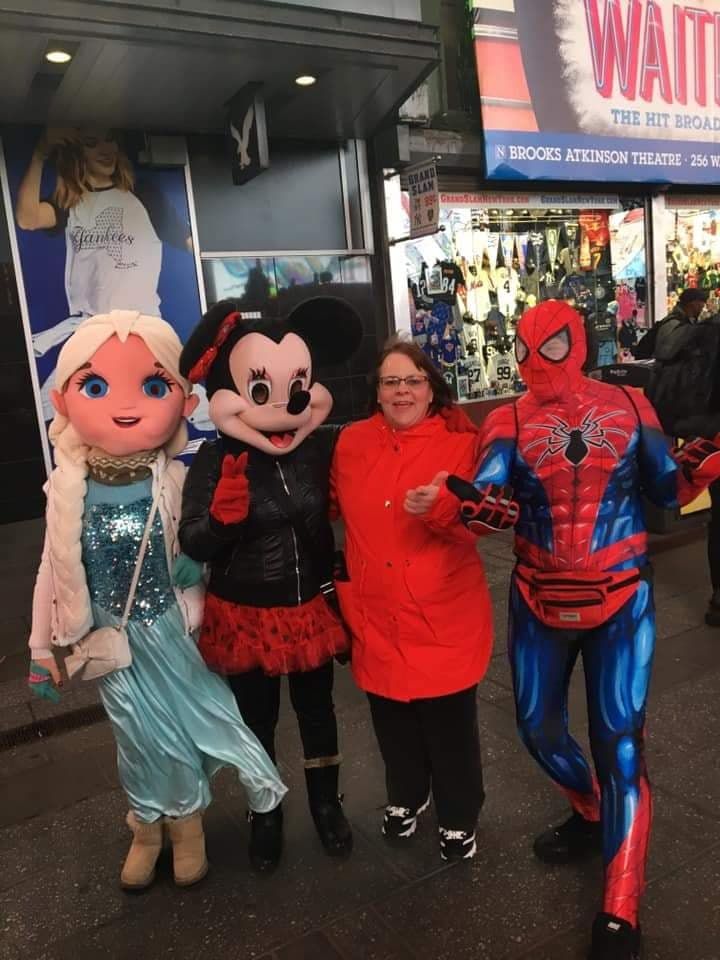 Not sure if you want to bump into some of these celebs? Have no fear - I guarantee there's a restaurant or pub with your name on it! And the ladies of Les Ms. have been having a culinary feast since arriving in Manhattan!  Check out the girls' view from Eataly NYC!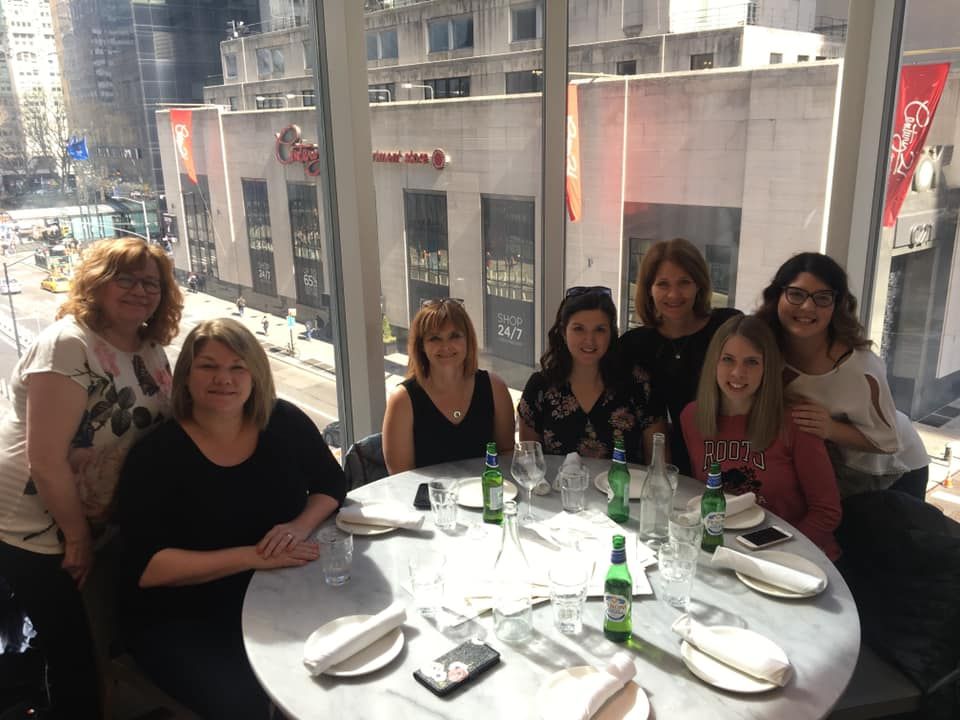 The ladies are out and about on the town - and why not?! This is a once in a lifetime experience hey! Now, my little family travelled with me to NYC so we're having a slightly different sort of once in a lifetime trip... we had to stop at the Disney store for the lil man to have a run around of course. But we were able to make it to Times Square!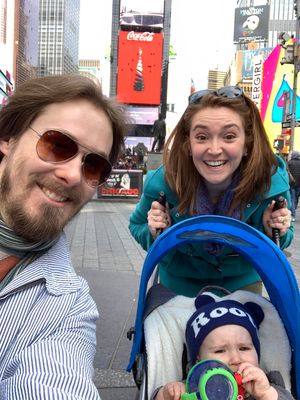 And we pointed out lots of pigeons to the little man - he got very excited to see them all... definitely far more excited than Paul was when he encountered pigeons at 57 & Broadway. They certainly left a mark on him! I guess they knew he was a CFA (Come From Away).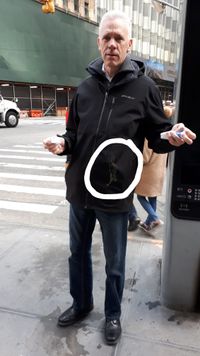 Though personally I think it's a huge sign of good luck to be pooped on by a pigeon. And since Paul has two family members in Les Ms. Women's Choir about to debut at Carnegie Hall, I think it's just great that he gave us all some extra luck! You'll see why I think that soon, because something VERY LUCKY and exciting indeed happened for Les Ms. today... something very incredible!
But, in the meantime, I'll take you back to some foodie talk - there's been a LOT of dining out for everyone since we've arrived in Manhattan. Last night the ladies found some lovely restaurants, and today has been even more impressive!
My little family indulged me on my Celiac's Quest to find Senza Gluten NYC, an entirely gluten free restaurant in New York, situated just down the street from the NYU Law buildings. Still think gluten free food is like cardboard? Take a trip to New York, and take a bite out of these dishes!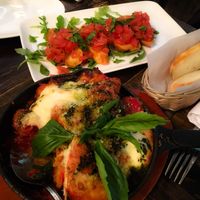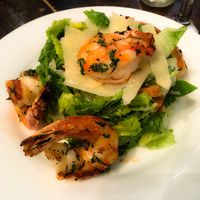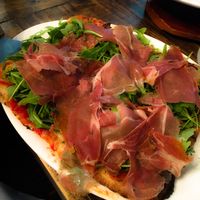 Not sure you want to make the trek all the way to New York for gluten free food? That's fair... but in that case you should absolutely make the trek to NYC for a very special experience indeed. You should check out Ellen's Stardust Diner. Some of the ladies have checked in here for a bite to eat before we head out to see Come From Away this evening.
Ellen's Stardust Diner is located in Times Square, and is a one of a kind experience. It's a multi-level 50's style diner, where the staff entertain you LIVE while you enjoy your meal. It's definitely a "must see" adventure here in NYC and these lucky ladies snagged a table today! Can't wait to hear all about it!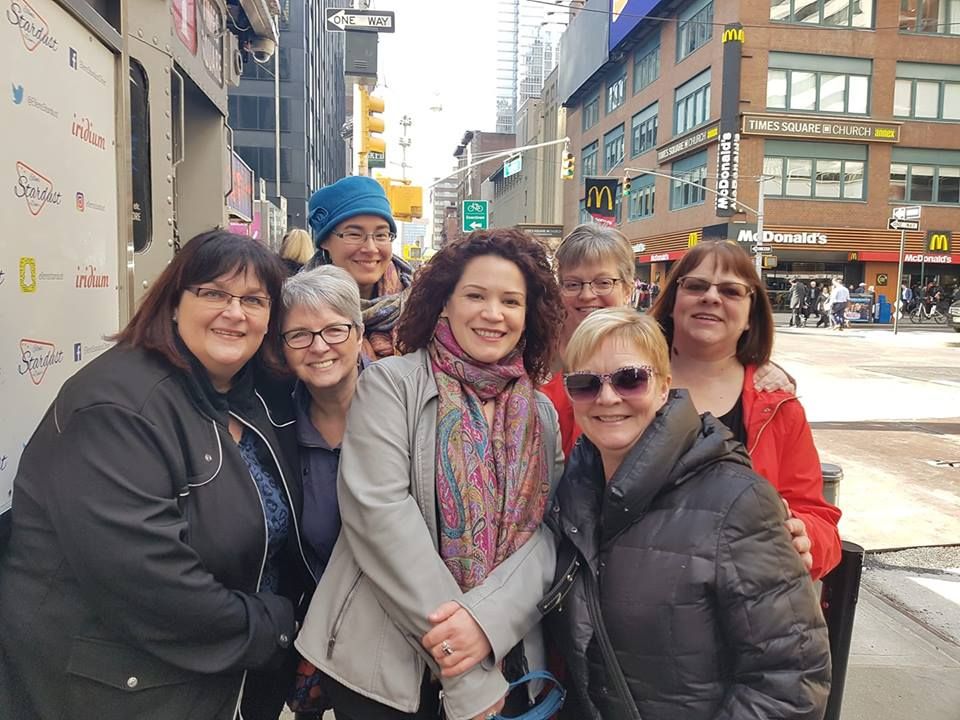 A number of the ladies did some sightseeing today and checked out the 9/11 Memorial Museum, World Trade Centre (The Freedom Tower) as well as the Oculus at The World Trade. Many have shared smiles and giggles throughout Times Square. But my first stop this morning was to see our choir's name in "lights" on the poster outside Carnegie Hall for the DCINY Concert Magnificat.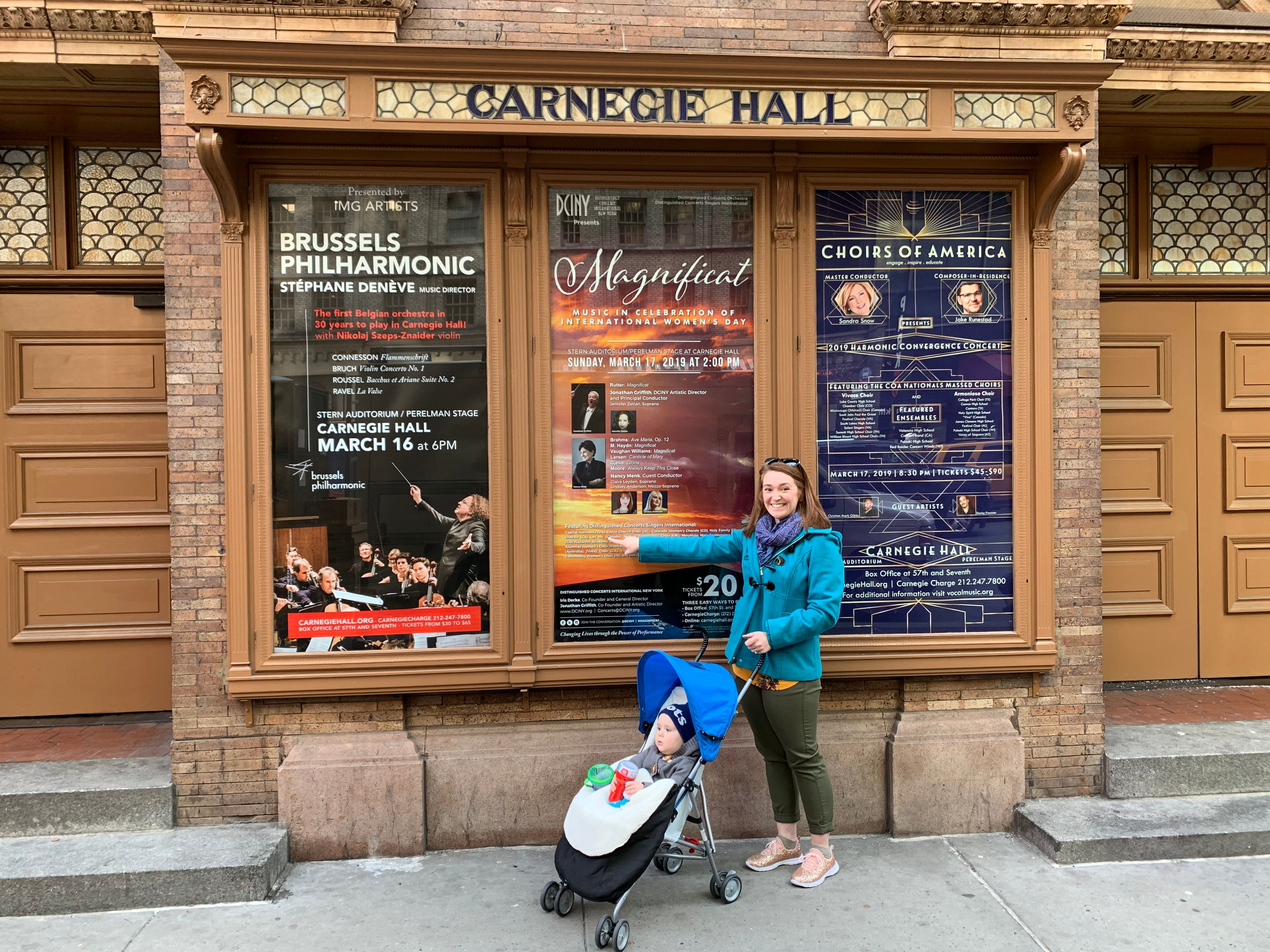 Sure, it might be small, but it's certainly mighty. We are the ONLY choir from outside the USA listed on the program! How insane and incredible is that?! We certainly are a lucky bunch! And speaking of LUCKY... we received some AMAZING news just today, that our New York City DEBUT as a choir will take place tomorrow evening at 5pm New York time (6:30 NL time for those tuning in on Facebook), at...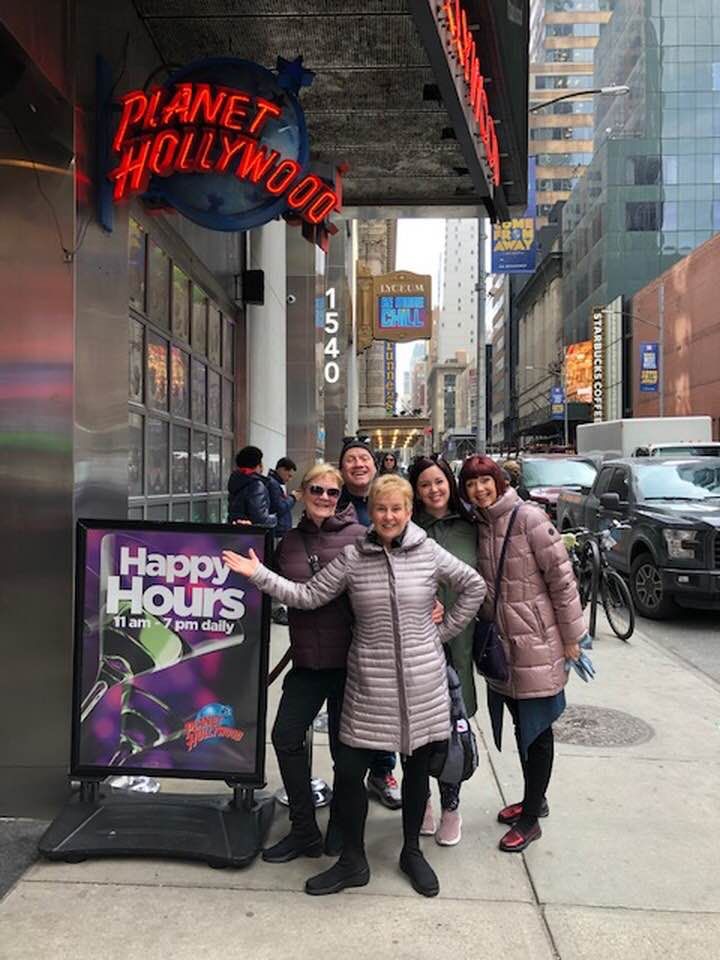 Planet Hollywood, Times Square! 
So, if you're going to be in Times Square at 5pm tomorrow, then make sure you join us for our concert! And if you're stuck in NL, have no fear - we will be showing selections of the pop-up concert via Facebook LIVE beginning at 6:30pm NL time.
New York, we are certainly ROCK-in YOU right now!!!